About Us
Whether you need large scale tree removals for a construction project, or you need tree trimming to enhance your property's appearance, Timber Valley Tree Service is your trusted source for all tree care needs. Timber Valley Tree Service is a local, family-owned, full-service tree care company with the tools, experience and highly trained tree professionals to manage any obstacle you have. 
Timber Valley Tree Service has performed countless tree care jobs for home and business owners alike. Based in Junction City, Oregon, we are able to effectively serve a growing number of communities in and around Lane County. So whether you're dealing with an over grown tree in Pleasant Hill or storm-damaged trees in Florence, Timber Valley Tree Service will be there to assist in a timely and professional manner. 
Timber Valley Tree Service offers residential and commercial service to homeowners, commercial businesses, homeowners associations and property managers. Let us protect and care for your investments with our exceptional customer service and focus on safety!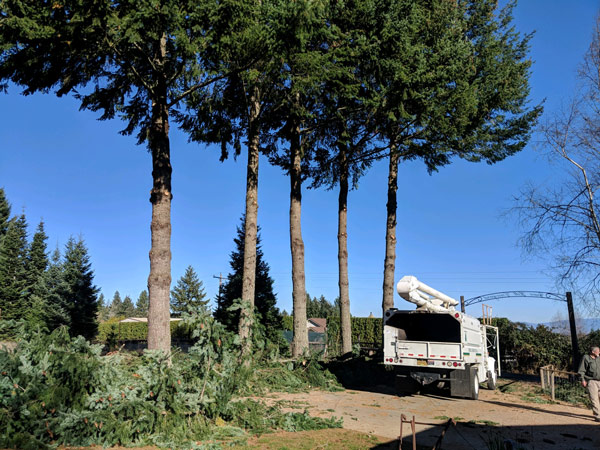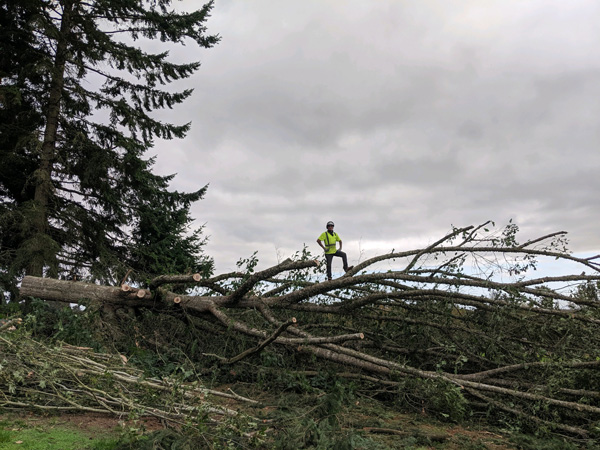 Tree Removal
There are many factors that an Arborist will consider for the removal of large trees or branches. Removal services range from simply falling the tree for customer clean up to full service clean up, requiring chipping brush and debris removal. Cost will depend on factors such as the size and location of the tree and the equipment necessary to perform the removal in a safe and efficient manner.
Tree Pruning/Trimming
When tree growth begins to endanger itself and/or surrounding structures, then it's time for corrective pruning. Pruning involves the removal of deadwood, damaged limbs and stubs. Timber Valley Tree Service always prunes trees properly according to current Tree Care Industry Association and ANSI Standards ensuring regrowth and an eye appealing look.
Storm Damage
Trees damaged in heavy storms can cause dangerous situations that should be mitigated by professional arborists. Fallen trees need to be removed as soon as possible, especially if one has fallen onto your home or structures. With well-trained Arborists and specialized equipment, Timber Valley Tree Service can restore your property back to a safe and pleasant environment.
Land & Lot Clearing
With experienced Arborists, specialized equipment, industrial sized chippers, an excavator, dump trailers and a 60 foot boom truck with chip box, Timber Valley Tree Service efficiently tackles any of your property needs. From clearing lots for safety reasons, to begin a new construction project, or simply to provide a clean, uniformed look to your property, choose Timber Valley Tree Service.
Emergency Tree Removal
If your tree has fallen over, whether it was due to a storm or shallow roots, Timber Valley Tree Service provides emergency service 24 hours a day, seven days a week. Ensuring the use of proper tools, equipment, experience and highly trained tree professionals to manage any emergency obstacle you may have.
Dead Wooding
Oftentimes branches or limbs die off within a tree and can either break off or become vulnerable. These limbs can then fall over time or during periods of high winds and storms. Dead wooding is an important part of tree maintenance that helps preserve the health and integrity of your trees.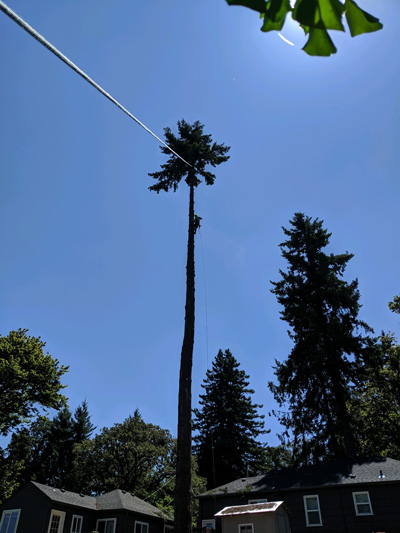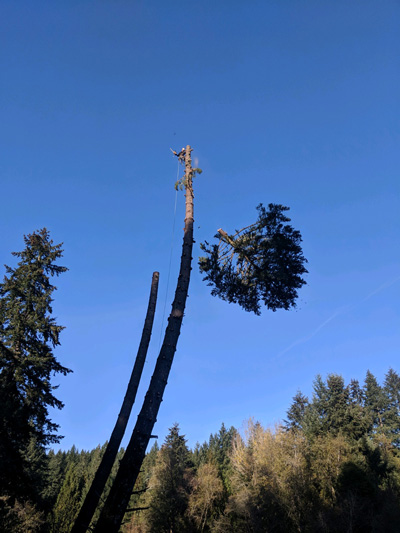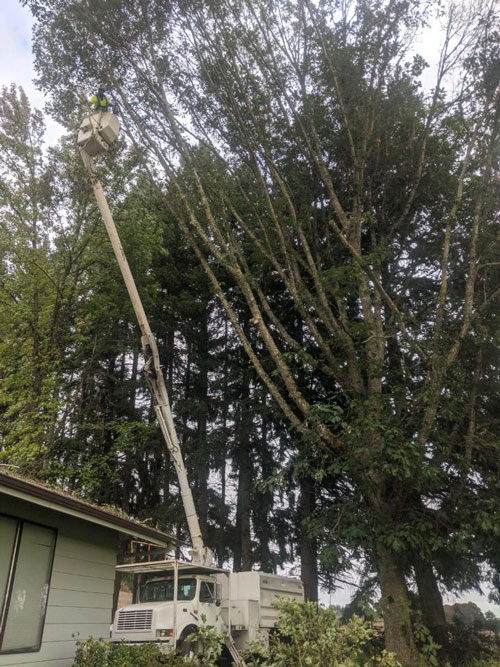 High Quality Service
Trees are a valued asset on any property and we are fully committed to providing exceptional results. Our experience, knowledge and extensive training allow us to exceed expectations. And, rest a sure, we are fully licensed, bonded and insured.
Affordable Prices: 

We pride our business on quality tree care at a reasonable price. Our straight forward and transparent pricing is our response to customers wanting affordable and professional tree services.
Customer Satisfaction: 
Our business relies on happy customers and referrals. By focusing on safety, efficiency and technical expertise, we hope every customer has a friendly, reliable, and down to earth experience.
Healthy Trees:  
We are passionate about trees! Whether it is tree trimming, dead wooding, reshaping or tree removal, we will always be honest when it comes to the proper way to handle your tree situation. There are many factors to consider before choosing the right option for your tree.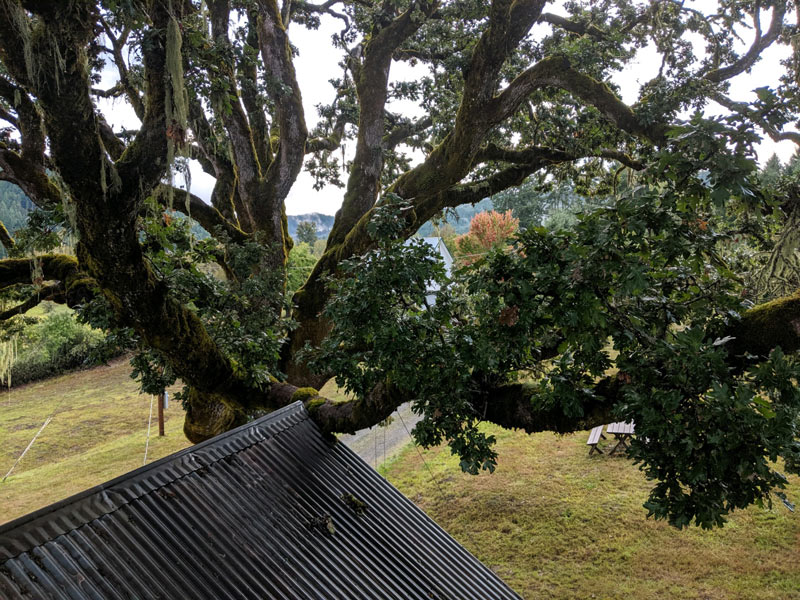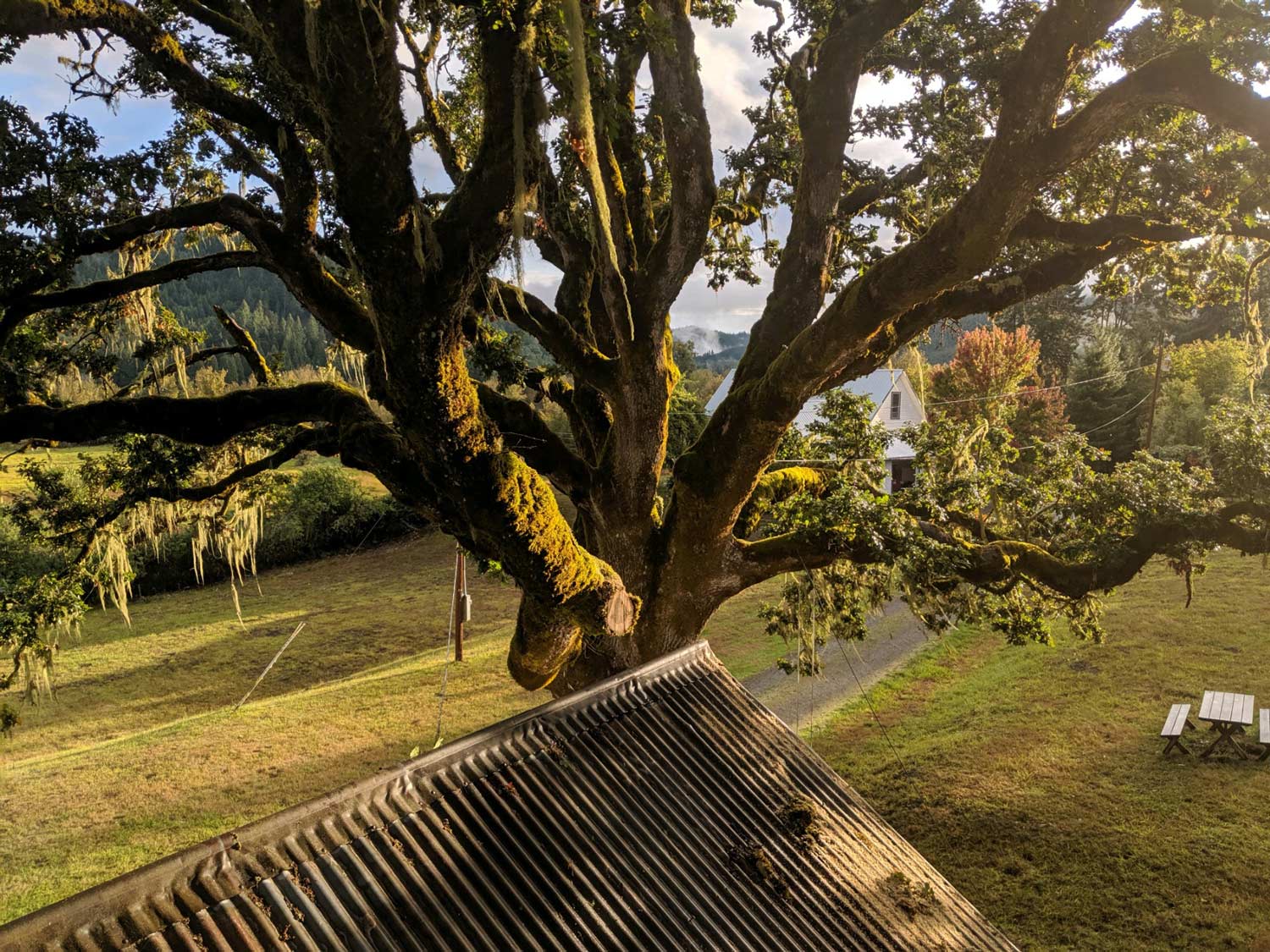 When you need a tree service that cares about you, your property, your wallet, and the health of your trees, turn to Timber Valley Tree Service!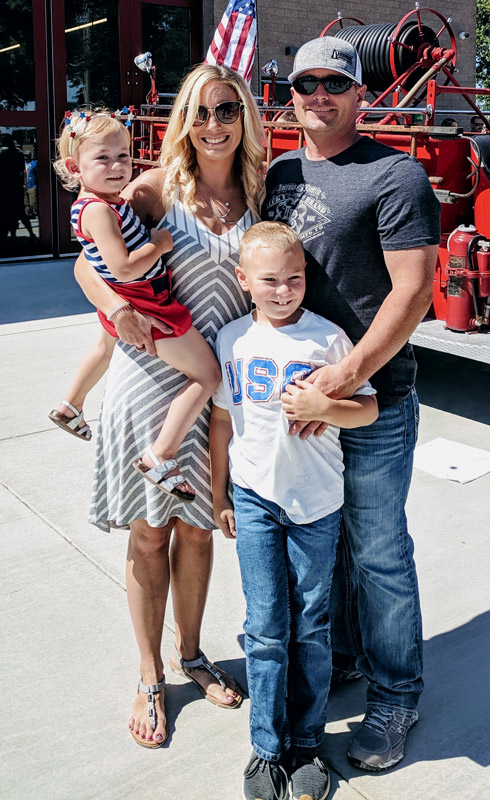 About the Owner
Ryan Hansey, owner and arborist of Timber Valley Tree Service was born and raised in Junction City, Oregon. Days after high school graduation, Ryan started his career path at the local Les Schwab Tire Center, where he cultivated his core values and hard work ethic. After eight years at Les Schwab, Ryan moved on to obtain his journeyman utility line clearance certification while working at Wrights Tree Service trimming trees around Eugene Water and Electric Board(EWEB) power lines and transmission right of ways.
Undoubtedly, Ryan's love for the outdoors and his desire to own his own business was the driving force to take a leap of faith, leaving a career of 12 years and great benefits, to pursue his dreams. With the support of his family and friends, Ryan started Timber Valley Tree Service. With significant time in the tree trimming trade, Ryan has refined his belief that in order to have a successful business, he must gain the trust of his customers, and build a solid reputation for the company by focusing on high quality work, affordable pricing, customer satisfaction and healthy tress. 
When not at work, Ryan loves to spend his time hiking forest trails, working on home projects and traveling to new locations. What Ryan values most is spending quality time with his wife, April, son McKennon and daughter, Layne.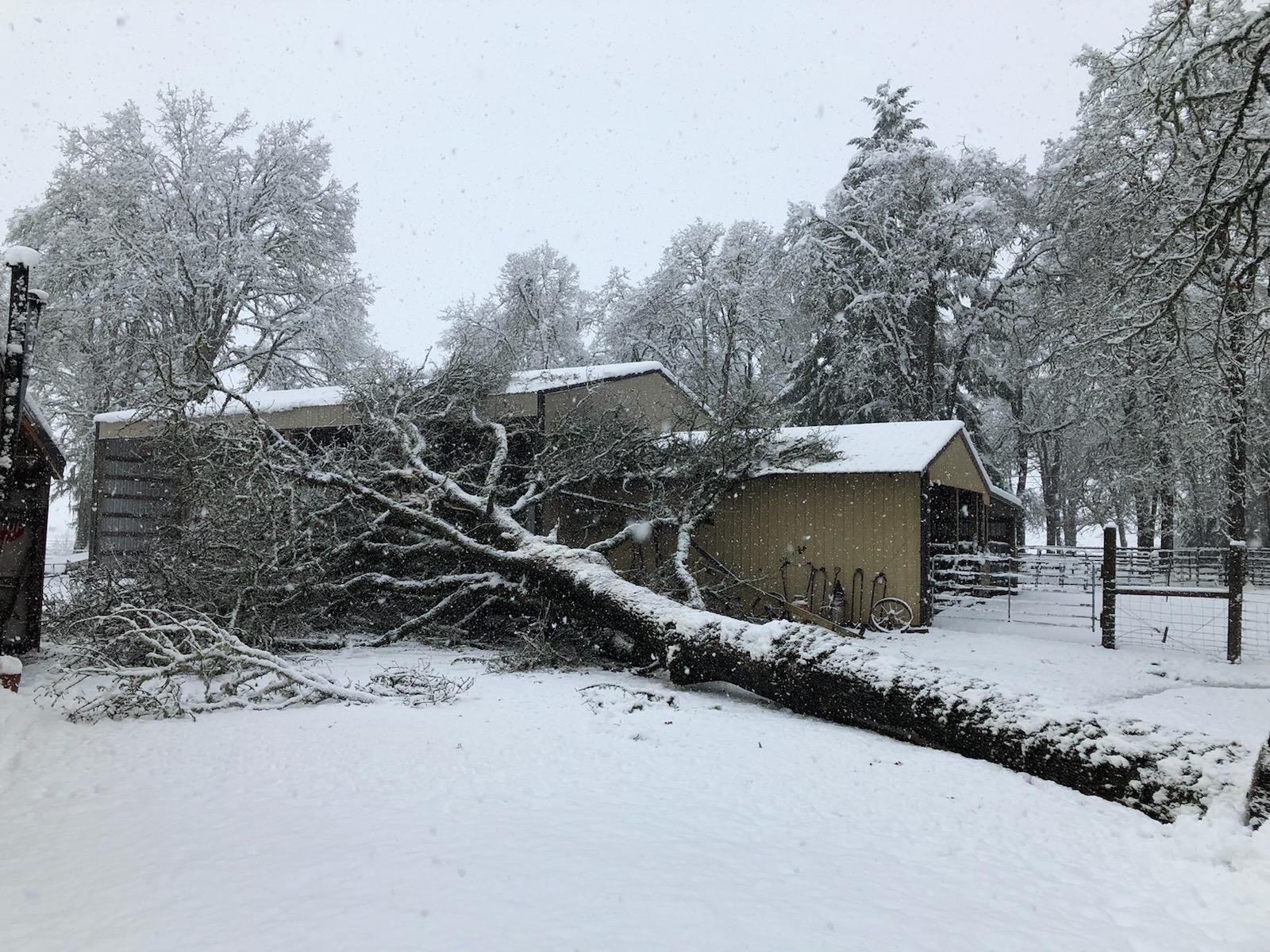 Contact Us
Timber Valley Tree Service
CCB# 226823
Free, No-obligation estimates
Mailing address:
24840 Hall Road
Cheshire, OR 97419